Since the Hsinchu Baseball Stadium in Taiwan was inaugurated in 1976, it has created countless memories for the people of Hsinchu. In 2019, the Hsinchu City Government launched a project to demolish and reconstruct it. Delta participated in this project with its smart lighting and control system, helping rebuild the stadium into Taiwan's first one with a smart LED lighting system, in line with the international standard for baseball games.
Compared with the metal-halide lamps adopted in traditional stadiums, Delta's smart LED system not only features a longer service life but also reduces energy consumption by 38%, markedly cutting operating costs. Its unique flicker-free design will enhance the comfort of lighting in the stadium while also satisfying the need for real-time photography and broadcasting to faithfully capture every amazing moment. This system also features a variety of smart lighting control modes to create lighting effects to match developments in games, from all-around lighting to random flashes, to help create an exciting atmosphere in the stadium. Meanwhile, the stadium also makes use of full-color curved LED and advertising screens that feature Delta's integrated video system to create a brand-new immersive viewing experience for the visitors.
A computer-controlled preset dimming system in the Delta smart LED lighting management system boosts the lighting flexibility even further, enabling lighting levels to be set in response to different scenarios. From uniformity, horizontal luminance, and vertical luminance to light-dark ratio and color rendering, the lighting quality meets all the common standards for baseball games. For example, when players are entering the field or getting a home run, a light show mode using Delta's full-color curved LED display screens will create an accompanying visual feast for the audience.
Delta has integrated a high-efficiency fully digitally controlled LED lighting solution, an aviation warning function, and a lightning rod into a digital lighting control system in alignment with international standards. Delta's professional lighting design team has designed this system to prevent players and fans from being affected by glare and light pollution with a precise coordinate positioning feature, and the system, with Delta's full-color curved LED display screens and advertising display screens, can provide a mode corresponding to each scenario, thereby optimizing the lighting and visual effects dynamically. This will enhance the sense of participation and the viewing experience of the audience on site and online and significantly improve the quality of watching baseball games.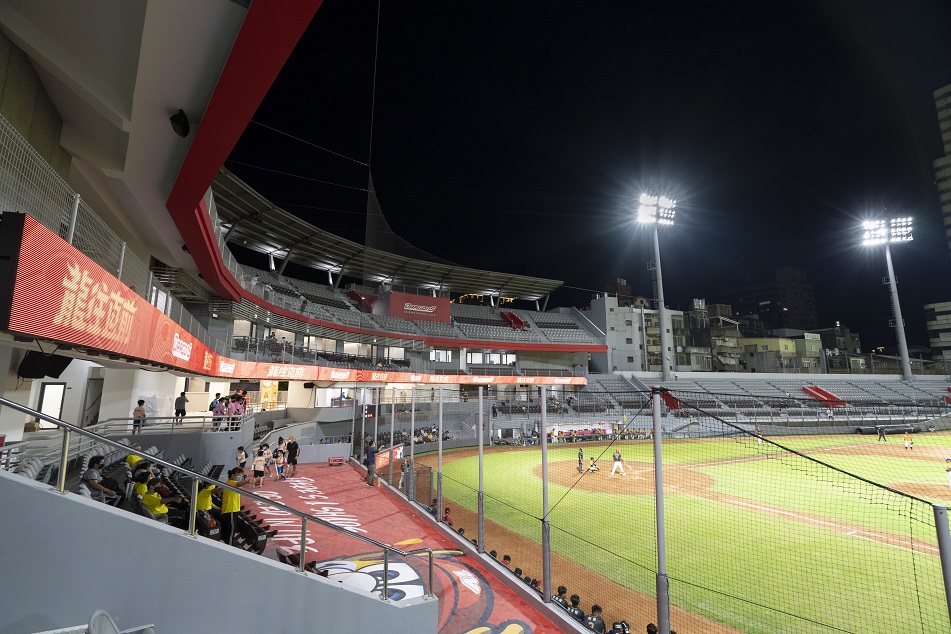 Delta helps rebuild a baseball stadium into Taiwan's first with a smart LED lighting system