Why change? As Solution Business continues to develop, Delta needs to better understand the real needs of customers, even exceed customer expectations, and proactively provide a suitable total solution. Therefore, it is imperative business groups (BGs), and regions collaborate closely. Only through collaborations backed by altruistic thinking, and continuously learning and innovating during the process can we integrate technologies and products to provide customers with greater added value.
In addition, with the diversity, equity, and inclusion wave sweeping across the world, Delta's Human Resources Department is proactively responded to the increasingly complex needs of culture, generations and different groups while expanding its business, so that all talents from different backgrounds can achieve their maximum potential in Delta. A study by Boston Consulting Group suggested that companies which focus on the workplace environment are five times more likely to achieve significant breakthroughs in the era of digital transformation compared to other companies.Therefore, Delta has launched five core values of integrity, innovation, collaboration, inclusion, and empowerment based on the new elements added to original values to ensure sustained competitiveness.



Delta's new corporate culture: integrity, innovation, collaboration, inclusion, empowerment
Integrity: Honestly dedicated to achieving quality with our work, upholding the highest level of professional standards and matching our words with action. Integrity has always been Delta's top priority and it is also the foundation for building trust and establishing good relationships. On an individual level, we need to consider what is right, adhere to professional ethics, demonstrate loyalty to the organization, and be clear about our roles and responsibilities and take ownership on top of walking the talk. We should strive to achieve our goals with the highest quality in our work to provide better products and services.
Innovation: Looking forward to discover future possibilities, embracing continuous learning to innovate on creative solutions and breaking through the status quo. Innovation is a key factor for businesses to maintain a competitive edge. We hope all colleagues will have an innate sense of curiosity about things and ceaselessly pick up new knowledge, technologies and methods, learn and connect with what they have learned across domains, and have the courage to create breakthroughs. At the same time, it is necessary to pay attention to future trends and strive to identify possible opportunities for innovation in order to achieve sustained success in the fierce competition.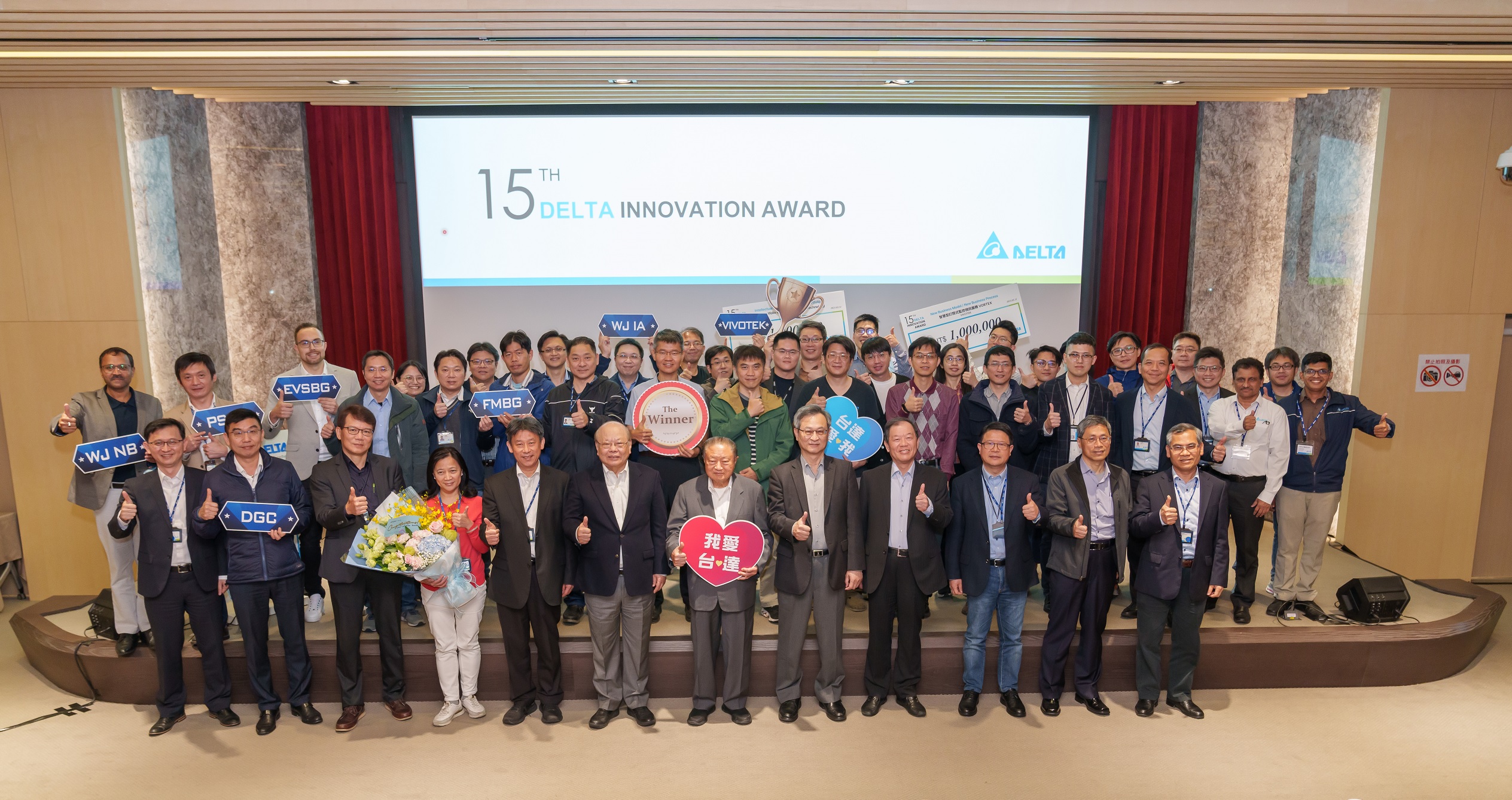 Delta holds the Delta Innovation Awards every year to encourage colleagues to innovate and recognize outstandin innovation achivements.
Collaboration: Creating synergetic partnerships that achieve shared goals with agility and precision, putting partners, clients and users at the center of our collaborative efforts. To develop a commercial brand, Delta needs to design better solutions based on customer needs. By actively connecting internal and external relevant units, establishing strategic partnerships, we strive to achieve goals with agility and precision, and effectively integrate resources to create maximum synergy.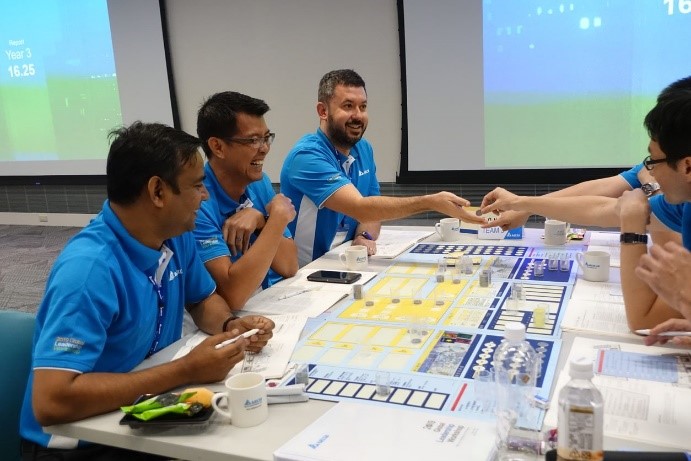 In the AIM program (Solution Business Talent Development Program), Business Simulation allowed participants to play a role different from their actual job, experience how others in the organization develop strategies, promote empathy and expand horizons. To boot, talents from all over the would can have the opportunity to learn collaboratively.
Inclusion: Open to diverse perspectives, respecting of differing opinions and inclusive of various backgrounds that offer unique contributions. Delta is a diverse company, facing teams with different backgrounds, nationalities, and professions. Delta encourages colleagues to understand and respect differences, listen to different opinions with an open attitude, actively communicate with multiple parties, and strive to form consensus. The company also strives to raise awareness among colleagues and establish multi-party communication channels through various activities to ensure that issues of diversity and inclusion are taken seriously.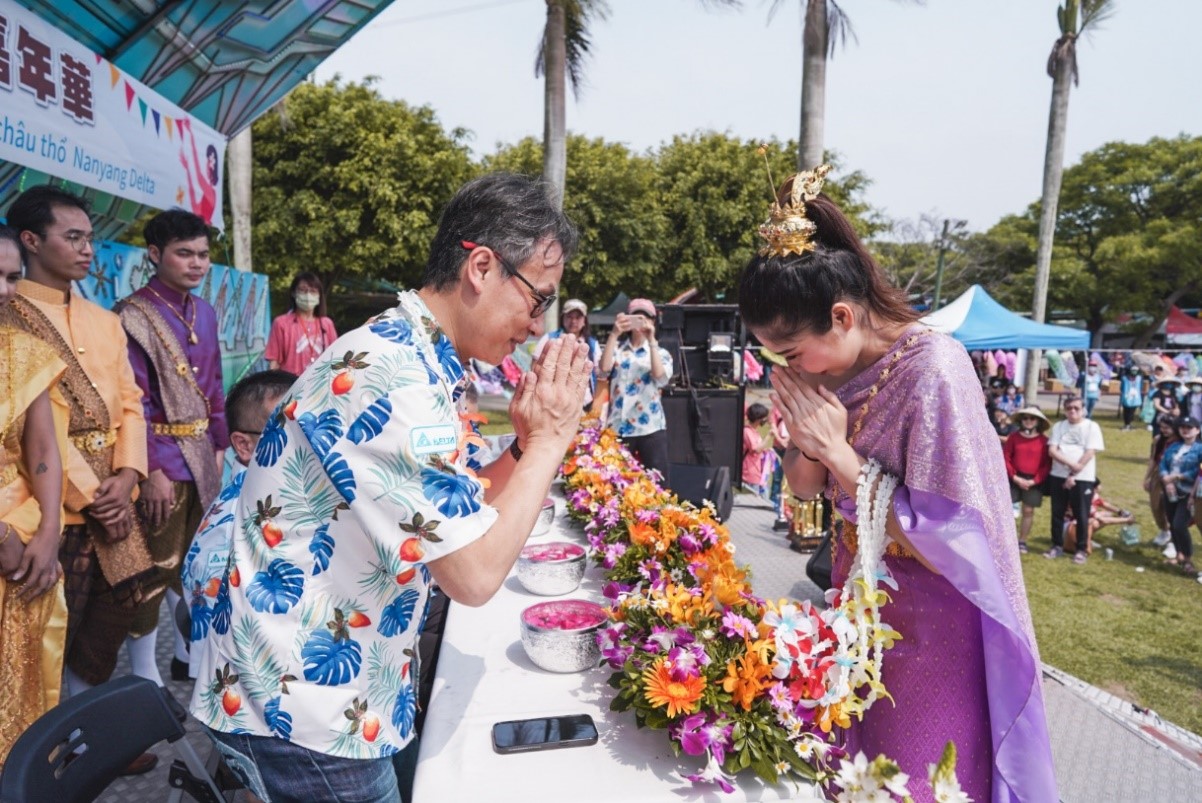 A first taste of foreign activity, Nanyang Carnival, had brought migrant workers together with other colleagues to experience one another's cultural celebrations.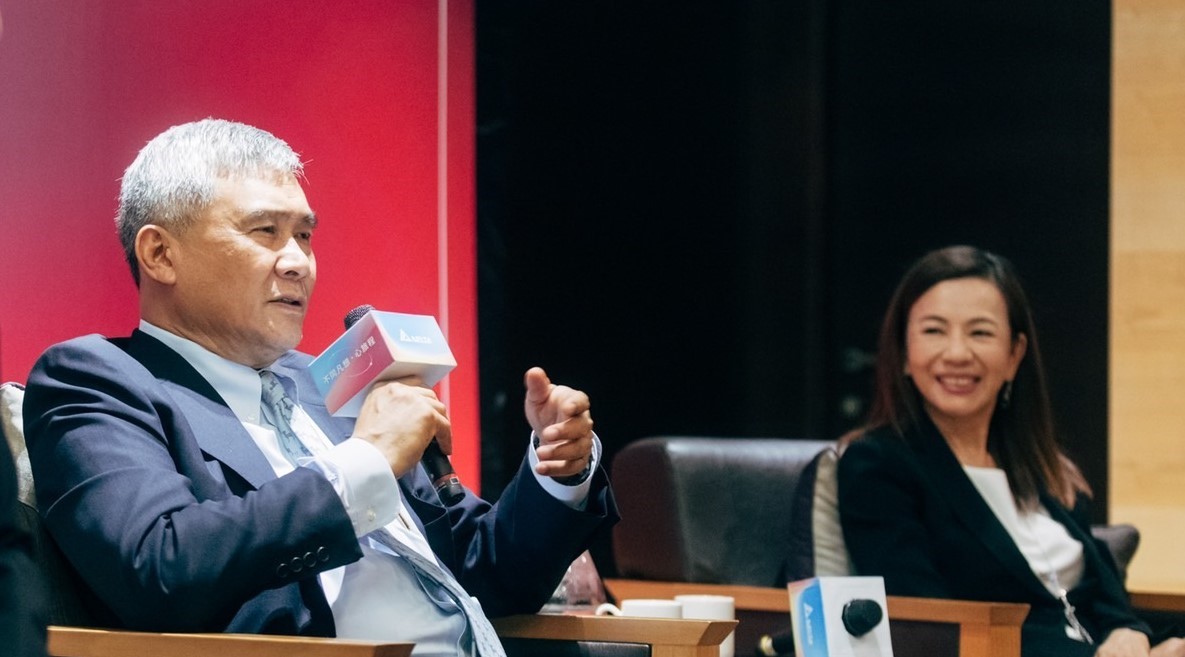 One of the activities for [Extraordinary thoughts | Journey of the heart] series: Chairman Mr. Yancey Hai and Independent Director Ms. Rose Tsou shared Delta's DEI journey.
Empowerment: Achieving our own success by empowering others to realize their own goals, encouraging active and enthusiastic growth to fulfill everyone's potential. For Delta to continue staying at the forefront, on top of focusing on themselves, colleagues also need to have an altruistic attitude, assist others, and work together. Delta encourages colleagues to be proactive and seek support or feedback when they encounter setbacks to help them rebound. When one has good results and practices, one can also share these best practices with others, so as to inspire others to improve their own vision and provide resources and assistance to help others or teams succeed with win-win thinking and altruism. Managers should also give employees more space and guidance and encourage colleagues to actively improve their ability to face work challenges and achieve self-realization.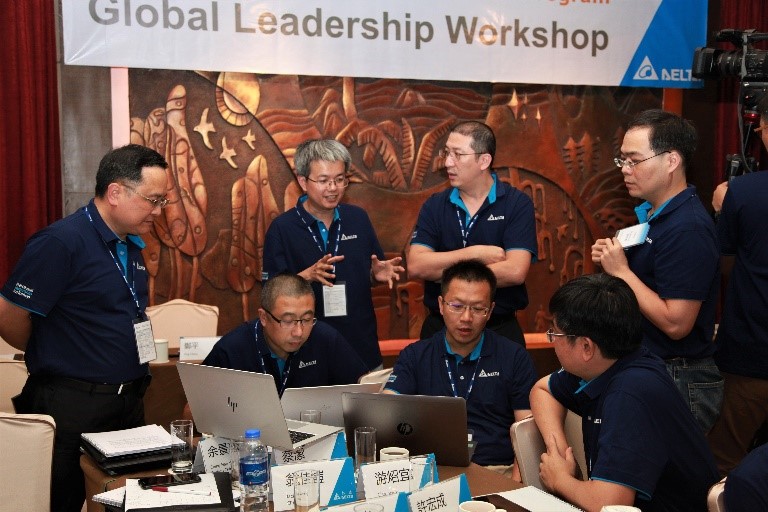 Delta regularly holds the Global Leadership Workshop, in which cross-functional groups learn and grow together, inspire each other, and lay a good foundation for future cross-team work
Next step: Integrate select, use, educate, and retain into the daily life of every Delta employee. For the recently updated corporate values, relevant departments have successively shared and publicized them. Delta's Human Resources Department has also produced a functional dictionary (behavior indicators) with professional consulting companies. Through Delta Publish, video clips, websites and an assortment of ways, this ethos will be disseminated so that every colleague can clearly understand the company's new values.
The next step is to promote a change in behavior. The new corporate culture will be pervasive from recruitment criteria, education and training (induction training or supervisor training, etc.) to performance ratings. Ensuring that the new corporate culture would be part of everyday life. Let the company become a sustainable enterprise, attract more high-quality talents to join the Delta family, and continue to move towards a more stable, innovative and successful future!