Delta Electronics (Thailand) showcased its latest precise and efficient smart manufacturing products and solutions at the Automation Expo 2022. Delta demonstrated Industrial Robots and highlighted Delta's Smart Manufacturing Solutions, Integrated Factory Control and Ethernet/IP Solution, Industrial Internet and Cloud Solution and Industrial Power Supplies portfolio for manufacturing industry professionals looking to boost production output, reduce cost and add value.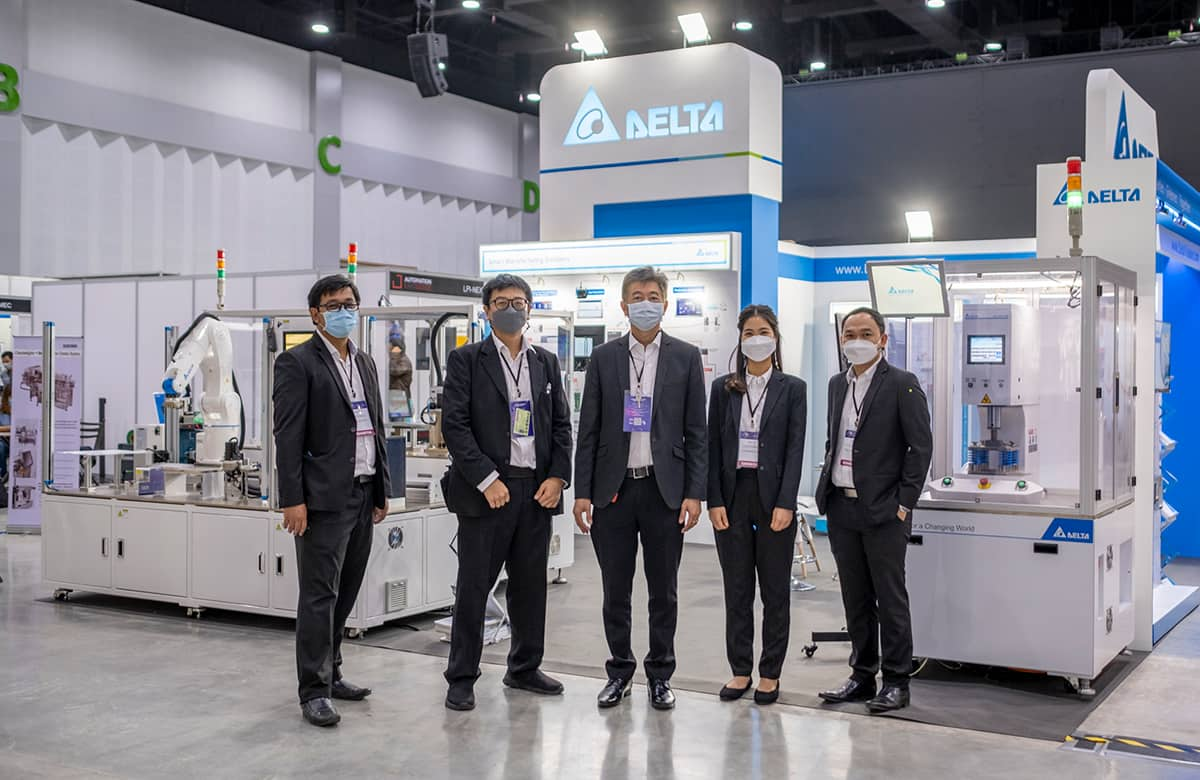 Delta showcases precise and efficient industrial robot and smart factory control solutions at Automation Expo 2022.
Visitors at the Delta booth number C1-C4 could see how Delta's Articulated Robot and the SCARA Robot workstations help reduce human error and improve product quality on production lines with high speed and precise operations. Factory managers in Thailand can leverage Delta's new products integrated with the existing line of HMI, PLC, VFD and Power Meter products and machine/robot controllers to implement automation on production lines and create highly competitive smart factories.
Mr. Kasemson Kreuatorn, Delta Senior Regional Manager for Industrial Automation, joined a panel discussion titled "Projections for 2022 Manufacturing Trends-Decode 2022 Manufacturing Trends" with industry experts including Advanced Info Service Public Company Limited (AIS). Here he discussed new solutions and technologies to solve energy and efficiency for Thailand's manufacturing sector in the RE100 era.
Learn more about Delta's Industrial Automation, visit https://deltathailand.com/en/products/Automation/Industrial-Automation.