To combat the pandemic, Delta donated sterilization cabins to key hospitals and was well received by medical staff and the public. Besides the cabins, Delta continues to develop several sterilization products, including the panel sterilizing light, decorative wall-mounted and embedded sterilization devices, pillar sterilization devices suitable for entrances and exits with a great number of passersby, elevator ultra-thin ceiling-mounted sterilization devices, and many other series products that are suitable for desktop and handheld usage. The products can be applied in different scenarios and can better protect the environment.
Delta's U+ Far-UVC Light Care products are UV light sterilization devices that can be safely used at places with people inside. The product is proved by research to be effective for sterilizing pathogens such as coronavirus. Adopting the Care 222® technique sole licensed to Taiwan by the leading lighting Japanese company, USHIO, Delta develops diverse products and easily integrates pandemic prevention with daily lives.
Recently, Delta organized product launches of the U+ Far-UVC Light Care series to introduce the products, their sterilization features, and the application scenarios to customers and distributors. USHIO General Manager Chien-Hsiang, Wu was present to show his support.

According to the experiment by the Department of Public Health, NTU, UV light ranging a wavelength of 222 nm (far-UVC light) can effectively sterilize bacteria, fungus, and viruses. 81% of coronavirus will be sterilized by far-UVC light for 5 seconds. Far-UVC light damages the DNA and protein structure of viruses and bacteria without harming human bodies for the light will be absorbed by the stratum corneum and does not touch human DNA. In addition, representative teaching hospitals such as Tzu Chi Hospital and Shuang Ho Hospital also offered their perspectives on the developing direction of far-UVC light's clinical applications.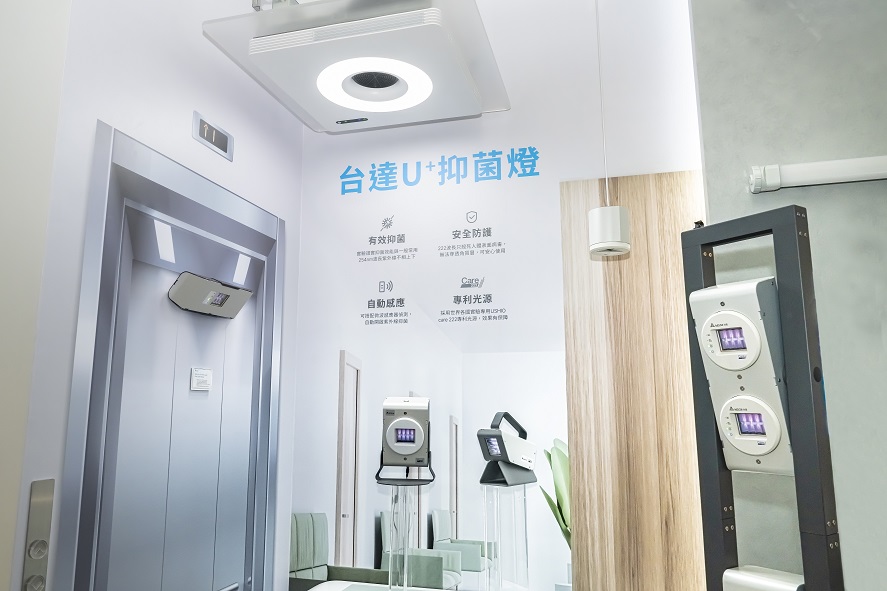 Delta's U+ Far-UVC Light Care series includes panel type, wall-mounted type, pillar type, handheld type, and cabin type of devices and can effectively sterilize without causing any harm to human bodies.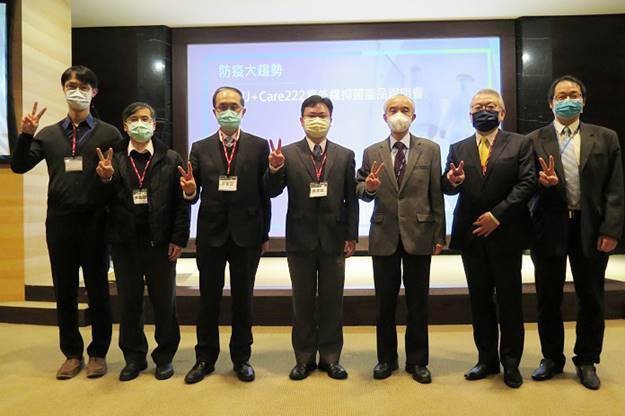 Delta's Vice President, RT Tsai (the third from the right), USHIO General Manager Jiang-Shiang Wu (the second from the right), Department of Public Health, NTU, Professor Kun-Hsien Tsai (the fourth from the right), Tzu Chi Hospital Wen-Lin Su, (the second from the left), Yau-Tzeng Wen (the first from the left), and Shuang Ho Hospital Associate Dean, Chi-Hua, Chen (the third from the left) jointly attended the product launch of the sterilization LED