For an always connected world, uptime of broadband infrastructure has become a necessity. Delta installed its latest Laser Video wall solution at Bharat Broadband Network Limited (BBNL), New Delhi, supporting them for monitoring requirements at their Network Operations Center (NOC). BBNL has been mandated to set up BharatNet providing country wide broadband connectivity from Block level to Gram Panchayats. Delta, with an expertise in setting up NOCs, offered BBNL its latest Laser Video wall solution that will help BBNL Network Operations Center ensure uptime and optimal network performance.
Delta's Laser video wall has one of the highest brightness in the DLP® video wall industry. The rugged design video wall cube and industrial-grade components can withstand tough demands of 24x7 running and long years of service life. A 349sqft Laser Video wall with total of 49.77 Megapixel resolution and windows based control system, will help the NOC operators provide 24/7 support for effective monitoring operations of all backbone links and network devices. Delta's video wall solution will be integrated with BBNL Project applications. The NOC, which has been proposed to monitor and manage the network equipment centrally, offers oversight of problems, configuration and change management, network security, performance and policy monitoring, reporting, scheduling, and documentation by utilizing sophisticated network management, monitoring, and analysis tools. The NOC provides a structured environment that effectively coordinates operational activities with all participants and vendors related to the function of the network.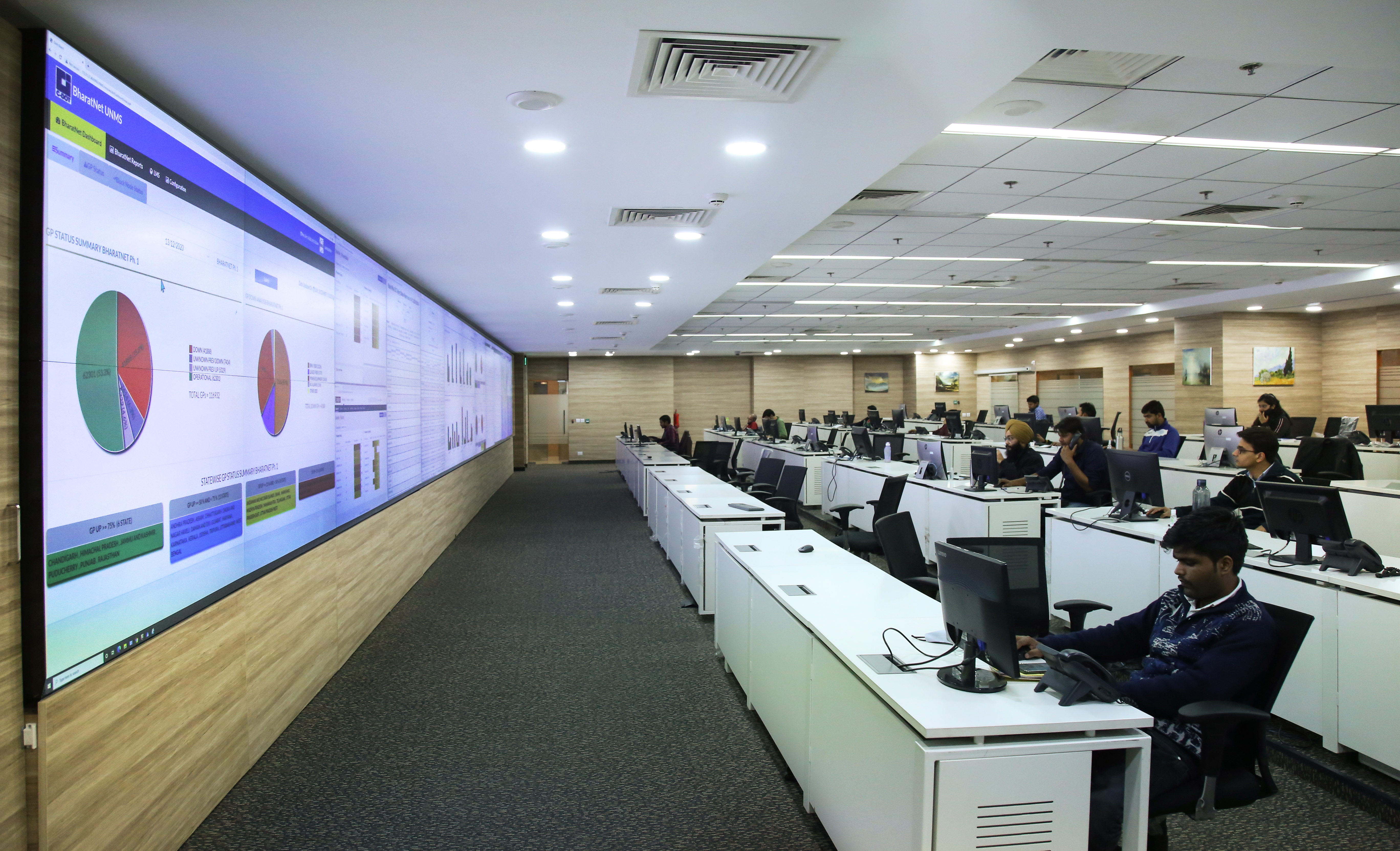 Delta's video wall solution at BBNL, supporting them for monitoring requirements.