Delta has participated in The smarter E Europe 2023 event held in Munich, showcasing its revolutionary smart energy solutions for low-carbon electricity grids and energy transition. The exhibition drew an impressive crowd, with over 115,000 visitors attending, and Delta's booth alone welcomed more than 1,000 people to witness the latest innovations. Our Smart Energy Solutions seamlessly integrate solar energy, energy storage, and electric vehicle (EV) charging solutions, empowering the utilization of renewable energy sources, facilitating charging services, and optimizing energy efficiency at the point of consumption.

Andreas Hoischen, Senior Director of the Photovoltaic Inverters Business Unit at Delta EMEA, expressed, "Delta's cutting-edge renewable energy solutions are now deployed in a wide range of global applications, spanning from residential to commercial and utility-scale installations. Our innovative technologies drive the energy transition towards a clean, sustainable, net-zero future, aligning with the EU's goal of achieving carbon neutrality by 2050."

"Echoing to the EV boom, Delta has delivered more than 2 million EV chargers globally," shared by Vincent Lin, Senior Director of e-Mobility & smart energy solutions business development, Delta EMEA. Furthermore, our EV Charging Infrastructure Solutions effectively manage charging capacity and site energy, reducing the impact on existing grids and maximizing ROI for our customers. Delta's unwavering commitment lies in promoting cleaner and eco-friendly mobility and energy infrastructure.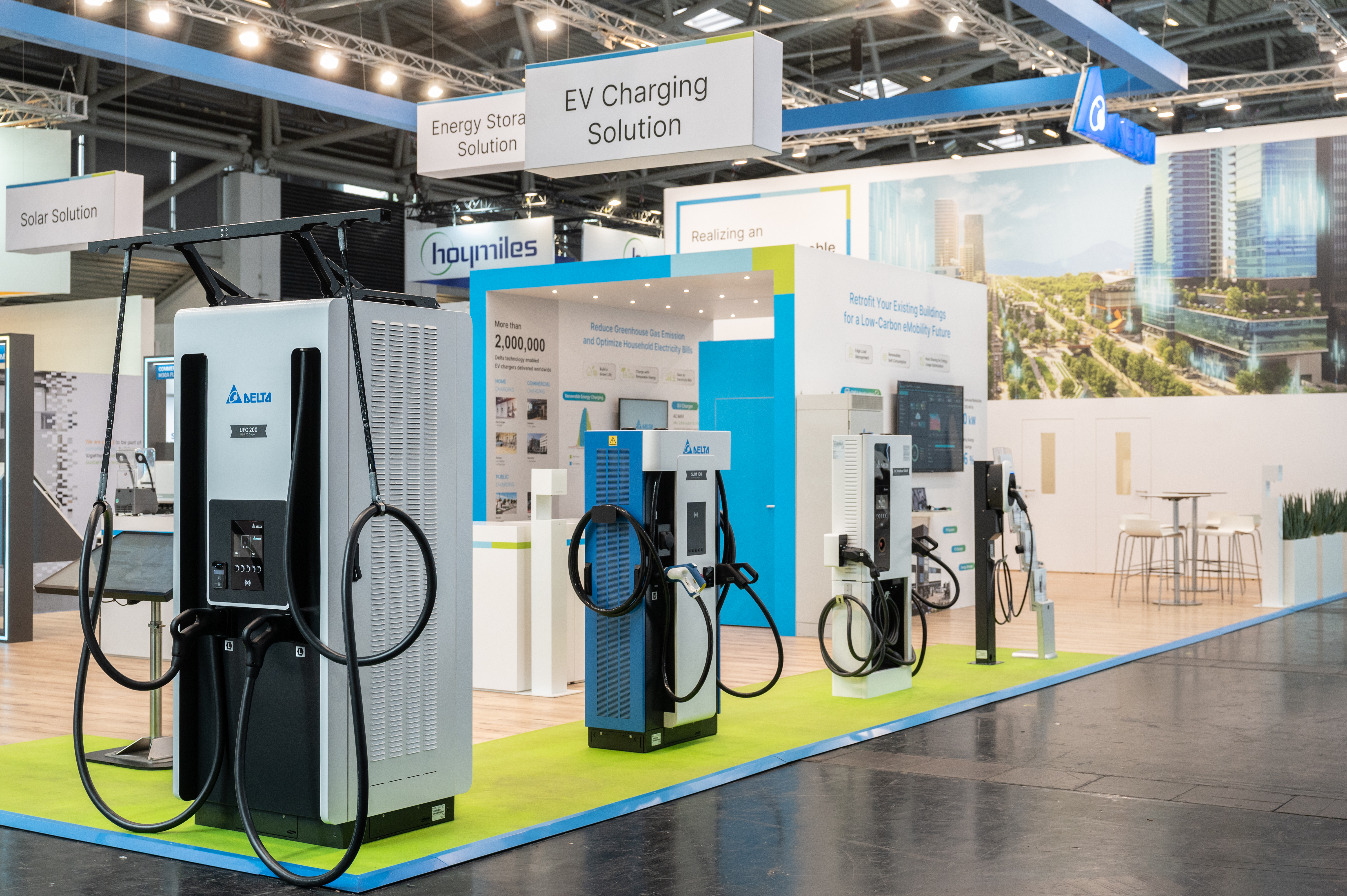 Delta's widely accepted EV charging solutions feature AC chargers, DC chargers, and Ultra Fast chargers, with over 2 million devices shipped globally. Suitable for various applications.

Delta has demonstrated its complete range of smart energy solutions enabled by the DeltaGrid® energy management system at The smarter E Europe. This includes solar solutions with a variety of photovoltaic inverters for different applications, such as the M100A Flex ideal for large commercial rooftop PV plants and the popular M125HV ground-mounted inverter with 20 DC inputs and a peak efficiency of 99.1%.

Additionally, energy storage solutions, like the energy storage skid solution, offer integrated prefabricated energy storage systems suitable for limited space and rapid deployment. Lastly, Delta's full range of EV charging Infrastructure solutions, with over 2 million devices shipped globally, will be showcased, catering to residential, commercial, fleet, and public charging applications.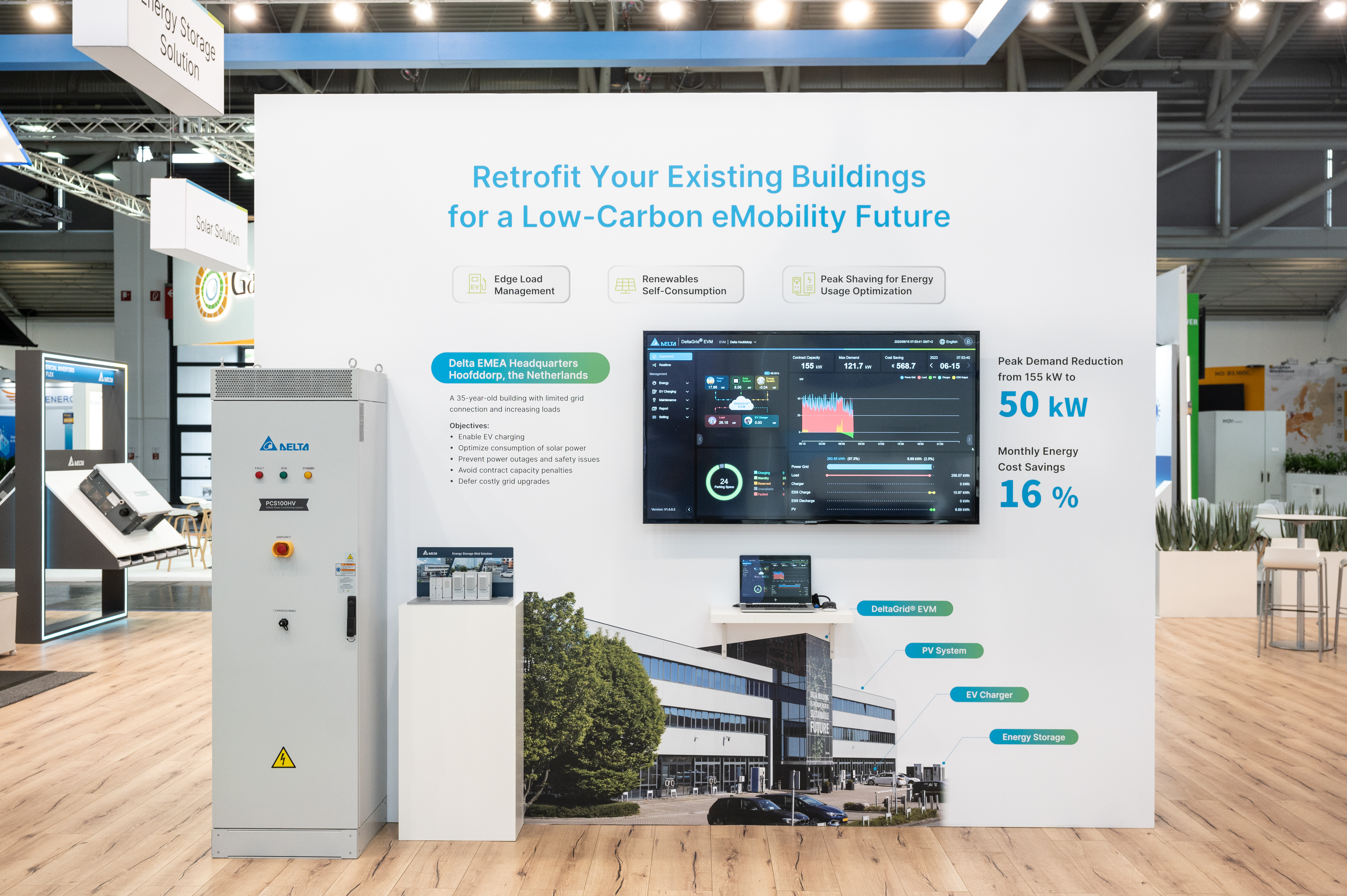 Delta offers integrated DeltaGrid® energy management system for renewable energy and e-mobility, including retrofitting existing buildings like Delta EMEA headquarters Hooddrop.