Bruce Cheng, the founder of Delta, made a significant visit to the Shanghai Operations Center and Research & Development Building in June. The four-day journey held great significance as he met with business and R&D executives, visited customer enterprises, and actively participated in an employee exchange meeting, engaging with everyone and sharing his philosophies and ideas for the company.

Bruce Cheng shared his entrepreneurial journey, from his hometown in Fujian to Taiwan, overcoming numerous challenges, completing his education, and embarking on his professional career. During his time at TRW (Thompson Ramo Wooldridge Inc.), he developed his business management skills and founded Delta Electronics in 1971. Bruce Cheng firmly believes that efficient and energy-saving power supplies are Delta's mission, and he is dedicated to realizing the vision of "providing innovative, clean and energy-efficient solutions for a better tomorrow."

Regarding talent cultivation, Bruce Cheng emphasized that "people are the most important asset of the company." A mindset of gratitude and respect towards employees is an essential quality for business leaders. This is also why, in the rapidly advancing world of technology, human resources cannot be replaced by robots: "Even the best robots are invented by people. So, an employee of a company must continuously learn relevant knowledge."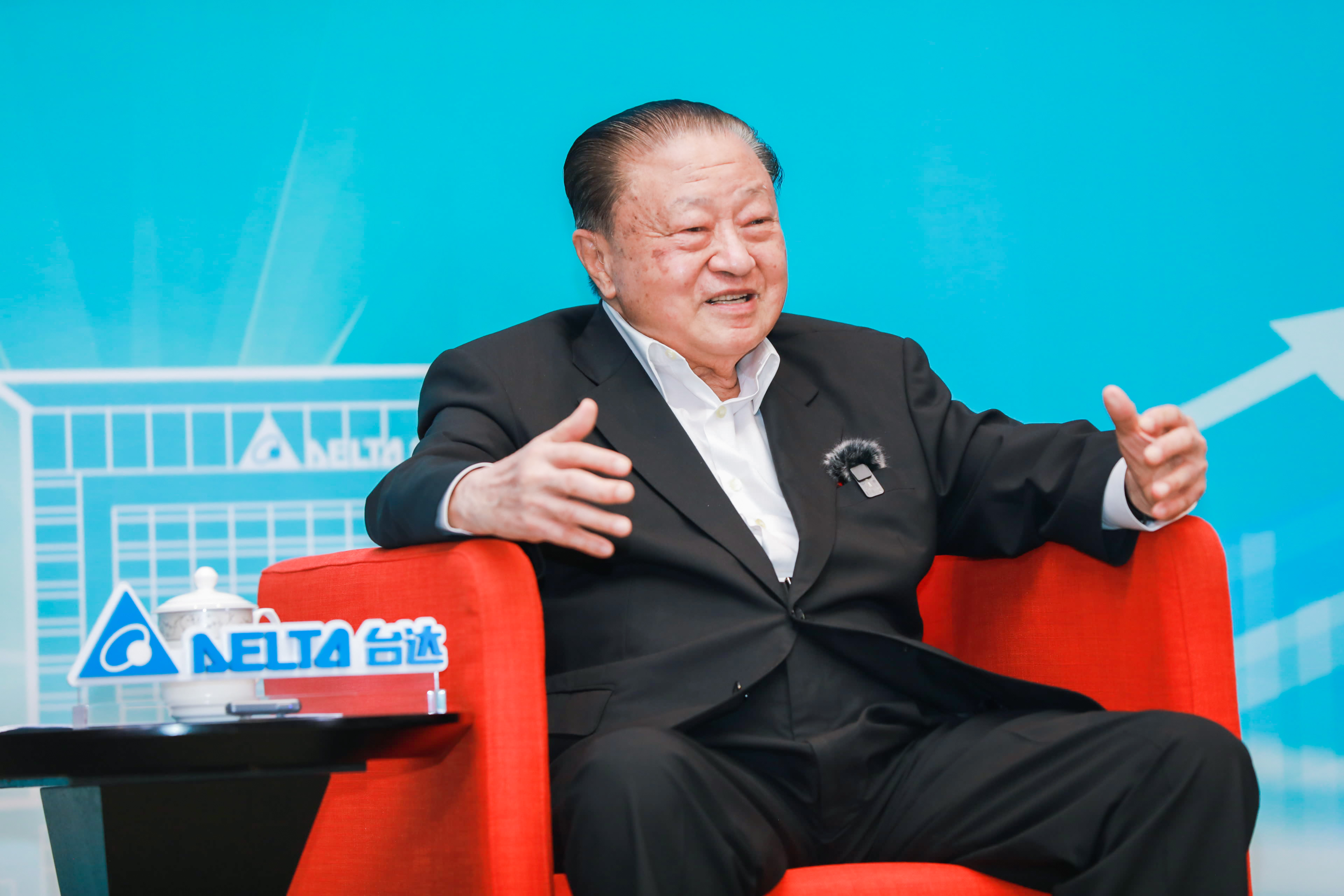 Mr. Bruce Cheng, the founder of Delta, visited Shanghai to oversee the company's business and research-related activities and participated in an employee exchange meeting.

In addition to engaging with employees, Bruce Cheng also had meetings with executives from Delta China to learn about the company's business and market expansion on the mainland. He expressed great admiration for China's rapid development in recent years and was inspired to use 8K ultra-high-definition technology to allow more people to experience the beauty of nature. At the same time, he urged everyone to cherish resources and care for all living beings.

Bruce Cheng had discussions with R&D executives from various units in Shanghai, sharing his experiences and expectations. He encouraged the younger generation to stay focused, be courageous in innovation, and dare to try new things. "Some young people may feel anxious about the uncertainties in society and the future. I always tell them to go ahead and do their best, one step at a time. Confidence will naturally arise when things are done earnestly and step by step."

Furthermore, Bruce Cheng also visited the customer enterprise, Shanghai Micro-Electronic Equipment, and urged his colleagues to remember Delta's corporate culture, which emphasizes integrity, collaboration, and customer-centricity. He encouraged internal and external cooperation, agile and precise goal achievement, and the creation of comprehensive efficiency to achieve brilliance and mutual success.

The Shanghai visit was the final leg of Bruce Cheng's visit to the mainland. Before concluding all activities and preparing to leave, he did not forget to take a group photo and leave his signature as a memento with his colleagues. For every Delta employee, they deeply understand Bruce Cheng's business philosophy and the company's development journey of over half a century, just as he expressed in his book "The Solid Power": "As long as we don't give up on our dreams, persist in doing valuable things for society, and remain focused and steadfast, the society will get better, and everyone will have a better life."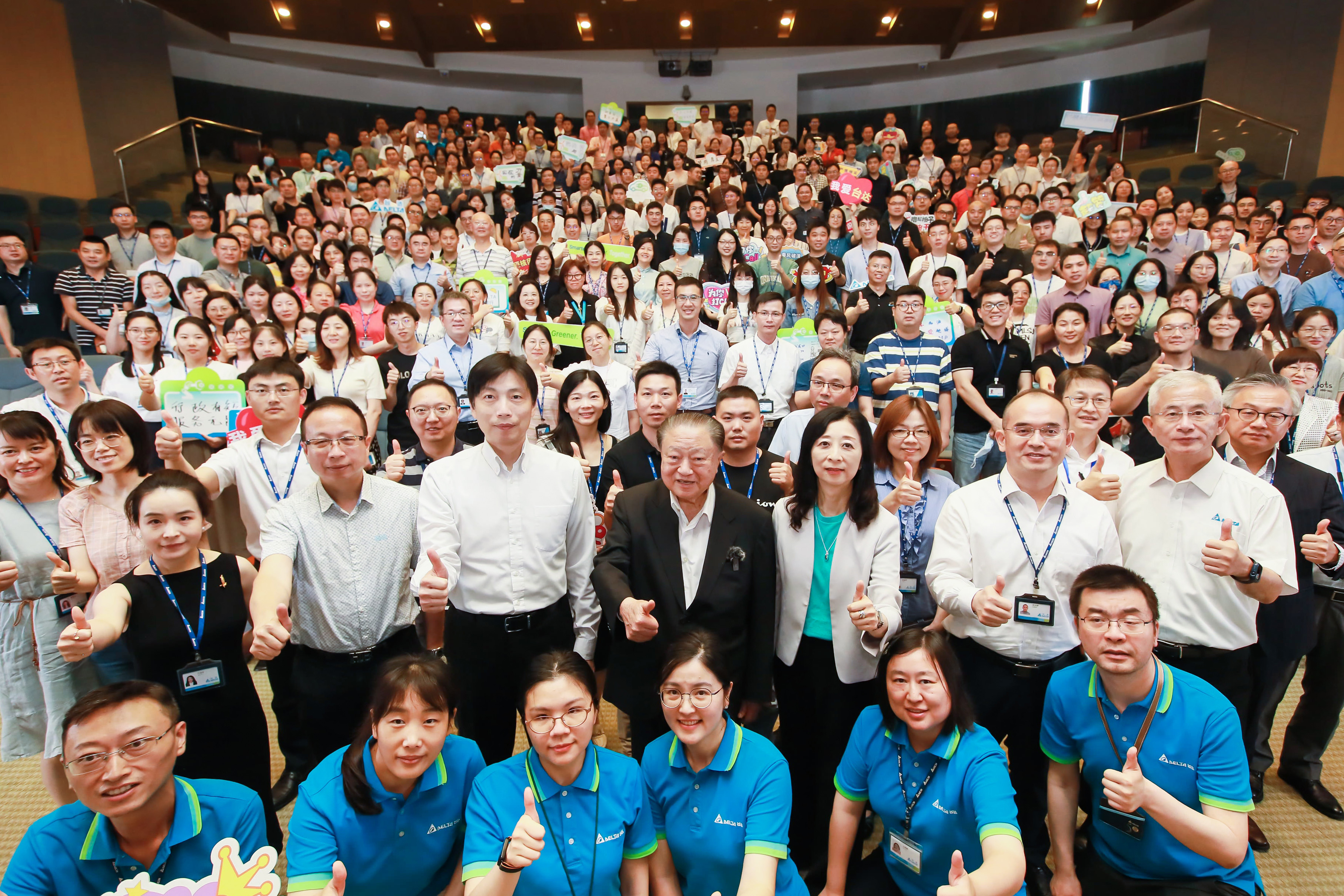 Mr. Bruce Cheng (second row, center) took a group photo with Delta Shanghai colleagues who attended the exchange meeting. He emphasized the importance for business leaders to have a mindset of gratitude and respect towards their employees.