Delta and Nanyang Technological University (NTU Singapore) have launched the S$24 million Delta-NTU Corporate Lab for Advanced Robotics. Supported by Singapore's National Research Foundation's Research Innovation and Enterprise (RIE) 2025 plan, the lab aims to develop next-generation technologies over three years to address labor shortages in manufacturing and intralogistics industries. These technologies include collaborative robotic systems, like human-touch inspired robots capable of handling various materials, and smart sensing systems for autonomous mobile robots to operate safely in dynamic environments with human traffic. The lab's research will play a crucial role as businesses transition into Industry 5.0 and confront challenges posed by an ageing workforce and declining birth rates.

Professor Ho emphasized the significance of the corporate lab with Delta Electronics, highlighting its alignment with NTU's strategic vision for industry-relevant research and real-world innovation. Yancey Hai, Chairman of Delta Electronics, expressed gratitude for the opportunity to further their long-term cooperation with NTU, leveraging their smart manufacturing expertise and R&D talent to develop essential technologies for autonomous mobile robots. The lab's innovation milestones are expected to address key challenges in various industries, contribute to Singapore's resilience, and enhance the citizens' quality of life.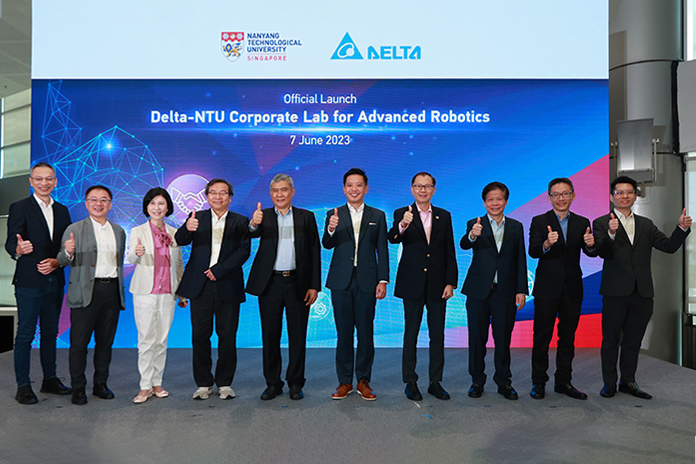 The Delta executives attended the inauguration ceremony, including (from left to right) General Manager of Singapore PS Tang, Chief Sustainability Officer Jesse Chou, Chief Brand Officer Shan-Shan Guo, General Director of the Research Center Tzi-cker Chiueh, Chairman Yancey Hai, and Minister of Industry and Trade, posing with Nanyang Technological University.

The Delta - NTU Corporate Laboratory for Cyber-Physical Systems, launched in 2016, focused on Smart Manufacturing and Smart Learning technologies. In the first chapter of collaboration, the team achieved significant success, filing 17 patents, publishing over 200 papers, and supporting numerous researchers and graduate students. Notable projects included a universal smart navigation system for logistics robots and a learning analytics technology for the education industry, both now scaling up for industry-wide adoption.

Tzi-cker Chiueh, General Director of the Delta Research Centre, emphasized the potential for commercializing technologies developed in collaboration with NTU Singapore. Patents related to 3D mapping, human tracking, and robotic arm manipulation form a solid foundation for the new lab. Professor Quek Tong Boon, Chief Executive of the National Robotics Programme, welcomed the NTU-Delta partnership, anticipating the development and commercialization of differentiated robotics capabilities for manufacturing and logistics domains. The collaboration is seen as an integral part of the growing robotics ecosystem in Singapore and beyond.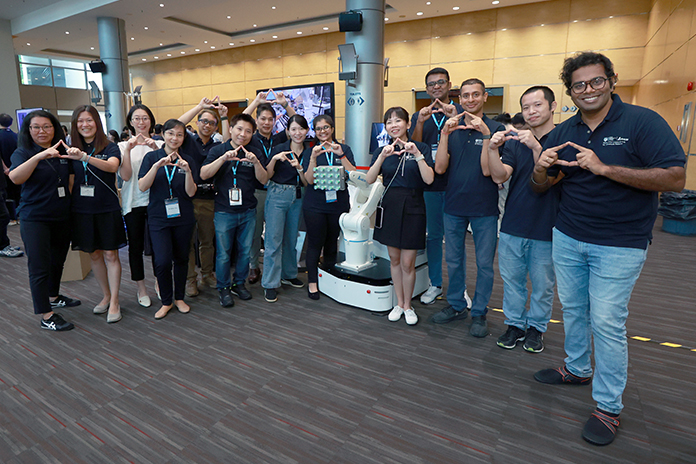 Colleagues from Delta Research Center, Singapore, happily posing for a photo.